WHY CHOOSE OUR HOLY LAND TOURS?
Press each card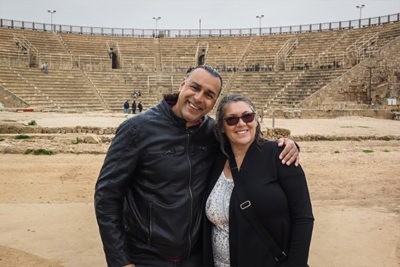 DESTINATIONS
CUSTOM & PRIVATE TOURS
DESTINATIONS

WE PROVIDE PRIVATE DAY TOURS AS WELL AS CUSTOM TOUR PACKAGES.
DISCOVER ISRAEL, PALESTINE, AND JORDAN.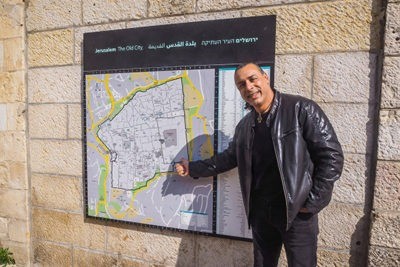 CHRISTIAN GUIDES
LICENSED & EXPERIENCED
CHRISTIAN TOUR GUIDES

WE WILL PROVIDE YOU WITH A LICENSED CHRISTIAN TOUR GUIDE FOR THE ENTIRE DURATION OF YOUR ISRAEL PRIVATE TOUR.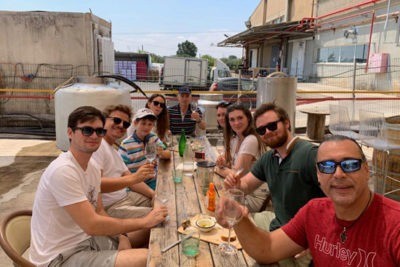 TESTIMONIALS
FROM OUR BELOVED VISITORS
TESTIMONIALS

DISCOVER WHAT OUR CUSTOMERS HAVE TO TELL ABOUT US FROM MANY TESTIMONIALS FROM TRIPADVISOR AND FACEBOOK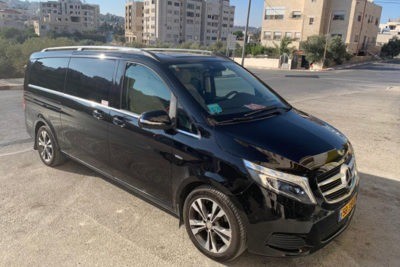 VIP TRANSPORT
FOR SMALL AND LARGE GROUPS
VIP TRANSPORT

OUR VIP TRANSPORTATION OFFERS A LUXURIOUS & CONVENIENT TRANSPORT FOR YOUR TOURS: FROM SMALL LUXURIOUS CARS TO LARGE MODERN BUSES
My father, brother, and I recently had the immense pleasure of being guided across Israel for a week by Daniel. This was a very important trip, as my father... read more is 80 years old and indicated he wanted to make sure he saw the Holy Land in this lifetime. I spent many hours researching the trip before we departed, from bus tours to private guides, and was somewhat pressed for time as the trip came together quickly. What I determined: (1) it is almost required to have a guide that can speak three languages: Hebrew and Arabic and the guests' language (English for us), because there are many people in Israel and the Palestinian Territories that speak only Hebrew or only Arabic, and Daniel seeks all 3 fluently; (2) it is best to have a Christian guide, as a Jewish guide cannot go to areas controlled by the Palestinian Authority such as Bethlehem and Jericho, and visiting those areas was an indispensable part of our trip; and (3) a private guide is ideal because the tour can be customized, which was critical to us because my father's physical condition would have been stressed being on a motorcoach or walking long distances. I reached out to Daniel and he quickly responded. I worked with his assistant to tweak one of their itineraries. It is important for you to ask what expenses are not included in the price so you can factor that in.

Our flight was delayed by a day and Daniel and I were in constant contact. He picked us up from the airport in his late model Mercedes Benz van, with chilled water bottles for all, and we jumped straight into touring. Over the next week our stops included Caesarea, Megiddo, Haifa, Galilee area (Capernaum, Migdala, Mount Arbel, etc.), Golan Heights, Cana, Nazareth, Jericho, Qumran, Bethlehem, and Jerusalem and surrounding area (including Mt. of Olives). We also added on 3 days in Jordan to our trip and Daniel coordinated that, but he cannot guide there. He stayed in contact with me and when I felt the service there in Jordan could have been better Daniel instantly responded to my text about it and jumped on the issue, which was resolved in a matter of minutes.

Daniel is a Jerusalem native and has tremendous practical insight into the complexities of the region. He is also "street smart" and was able to give us nuanced takes on situations. Many people in America could not believe that we were going on our trip after the Iran unpleasantness in January 2020, and in particular that we were visiting the West Bank; I never felt even slightly unsafe and am so glad we saw what we saw.

Daniel's attention to detail and kindness was impeccable; for example he noticed my father was having trouble buckling his seat belt and thereafter he buckled it from my father without being asked. I hesitate to state the specifics of what Daniel did to enhance our tour on the fly as he might not be able to make the same things happen every time for every person, but let me say that it is VERY helpful to have someone who seems to know everyone when you are in a pinch and need a favor. He even takes good pictures with your phone if you ask!

It is like having the mayor as your tour guide, and with Daniel, it felt like we were related to the mayor because Daniel became like family to us. We miss being with him as we genuinely came to care for him.

Daniel is more expensive than most, but you simply cannot compare his price to a bus tour price because they are not comparable. If you want to spend as little amount of money as possible and get a basic overview of the Holy Land while riding on a bus with strangers, Daniel is probably not for you. But if you want to be guided by a local that can move among all people and who knows how to maximize the time that you have allotted to your trip, then Daniel is absolutely the person you should hire. Israel is a once in a lifetime trip. You get what you pay for, and Daniel is well worth the money. Book him!

Reviewsbyregularguy


2/08/2020

We recently returned from a two week visit to Israel and Jordan with our family of four (kids ages 14 and 16). Daniel was not available at the time of... read more our trip, so he set us up with this colleague Ramzi who served as our guide throughout our time in Israel. In Jordan, our guide was Anas. Both Ramzi and Anas were knowledgeable, professional, and very accommodating. Daniel promised to take care of all of the details from the time of arrival until our departure. He kept that promise and put together a very memorable and educational trip. As Catholics, it was powerful and enlightening to visit the locations where Jesus lived, taught, healed and was crucified. In addition to the religious aspects of our trip, we also had many other memorable experiences such as dinner with a local Christian family in Palestine, a jeep tour through the Golan Heights, eating knafeh in a Palestinian market, floating in the Dead Sea, and hiking through Petra in Jordan (one of the seven wonders of the world). I highly recommend Hold Land VIP tours. More

David S


7/25/2019

We spent 10 days with Holy Land VIP and it is a time we will never forget! Our pilgrimage included three generations all on our first journey to Israel and... read more on to Jordan. I started working with Daniel and Lulu months in advance and might have had more questions than they've ever received before! Both were incredibly patient and helpful throughout the process. Being our first time to this part of the world and a detailed planner myself, there were lots of nerves going in, but the entire team made this so easy. We were met hours before sunrise on our first day by a wonderful guide, Hanna, and a great driver! We learned more than we ever could've imagined and made memories to last a lifetime. We can't wait to return one day and would consider no one other than Holy Land Vip to lead us again. Best wishes to you all going forward. I can't recommend this group highly enough!

DayTrip801432


1/15/2020
TRENDING ATTRACTIONS
INFORMATION ABOUT ATTRACTIONS AND PLACES TO VISIT IN THE HOLY LAND
The famous Saint George Church in Lod, Israel, is a unique place that combines history and beautiful architecture. Built-in the 18th century with interesting characteristics.
In 1947 a local Bedouin was wondering around the Qumran Caves, in which he found accidentally 7 ancient scrolls. These scrolls are the oldest manuscripts from the Old Testament. They taught us many new things regarding Judaism and early Christianity. Read more about it..
Ayalon Institute Museum in Rehovot is one of Israel's intriguing secret facilities, originally functioned as an ammunition and weaponry factory! Functioning today as a Museum this place is a must-visit.
LATEST TIPS
SOME TIPS FOR YOUR HOLY LAND TOUR