WHY CHOOSE OUR HOLY LAND TOURS?
Press each card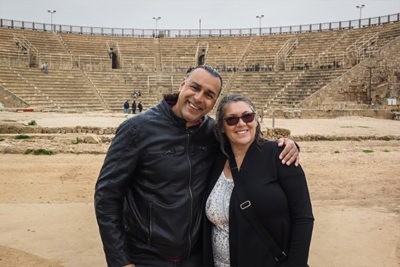 DESTINATIONS
CUSTOM & PRIVATE TOURS
DESTINATIONS

WE PROVIDE PRIVATE DAY TOURS AS WELL AS CUSTOM TOUR PACKAGES.
DISCOVER ISRAEL, PALESTINE, AND JORDAN.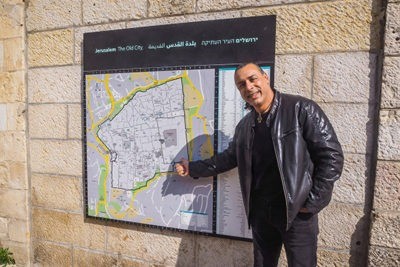 CHRISTIAN GUIDES
LICENSED & EXPERIENCED
CHRISTIAN TOUR GUIDES

WE WILL PROVIDE YOU WITH A LICENSED CHRISTIAN TOUR GUIDE FOR THE ENTIRE DURATION OF YOUR ISRAEL PRIVATE TOUR.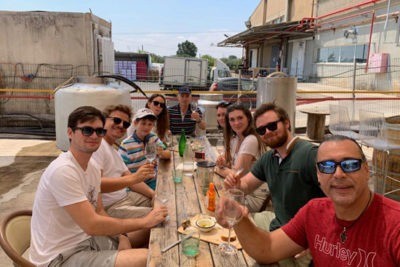 TESTIMONIALS
FROM OUR BELOVED VISITORS
TESTIMONIALS

DISCOVER WHAT OUR CUSTOMERS HAVE TO TELL ABOUT US FROM MANY TESTIMONIALS FROM TRIPADVISOR AND FACEBOOK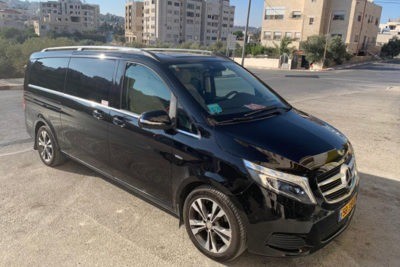 VIP TRANSPORT
FOR SMALL AND LARGE GROUPS
VIP TRANSPORT

OUR VIP TRANSPORTATION OFFERS A LUXURIOUS & CONVENIENT TRANSPORT FOR YOUR TOURS: FROM SMALL LUXURIOUS CARS TO LARGE MODERN BUSES
Just came back from an awesome holyland trip guided by Daniel Sahwani. Our family felt safe the entire time. Especially, when we traveled in West Bank area. Daniel is very... read more knowledgeable, fun, and outgoing. It seems he knows everyone in town. He took us different...More

Livia G


2/13/2019

My family of four (2 children in their mid/late teens) had a most enriching 11-day experience of Israel and Petra, with Holyland VIP Tour. We'd readily recommend Holyland VIP... read more to anyone planning a private tour of the Holy Land.

I appreciate VIP Tour's genuine attempts to accommodate our personal preferences. I put in a last-minute request, just prior to our arrival in Israel; it was granted, no questions asked. Separately, special timing-and-transport arrangements were made for us to visit an additional Israeli site, once we were back in Israel from Petra and before our flight home. It was for a site our guide knew my son wanted to visit badly, but which we had to decide to forgo earlier. VIP Tour's commitment to our small group was unwavering throughout.

If you are searching for a true sense of how life is in Israel and the Palestinian Authority, apart from visiting the holy sites, VIP Tour would be a great place to start. Often, we either bumped into or got to meet our guide's friends and relatives, and people who share our faith. The total experience - the banter, the camaraderie that was as strong as strong could be, and the sobering experiences - have softened our hearts and opened our eyes. Lasting memories.

We had a gem of a guide/driver in Daniel Sahwani. Daniel has an uncanny knack of making our day. And he was generously tolerant of us on the first few 'difficult days' he had with us. He simply assumed that the trip would be a once-in-a-lifetime experience for each of us and busied himself to make it memorable. He's the best guide we've ever had on all our family tours.

JanSGC


1/09/2020

Daniel and his Holy Land VIP Tours team were superb in all regards. We had a customized and flexible 7 day tour of Israel, including the northern coast, Galilee,... read more Golan Heights, Jericho, the Dead Sea, Jerusalem and Bethlehem, plus transfers to and from Jordan and Tel Aviv airport. Other special experiences included my baptism in upper Jordan River, Private cruise on the Sea of Galilee, and wonderful home dinner with a Palestinian Christian family. We discovered that the unique and priceless aspect of Daniel and his team was being led by a Christian guide, which comprise only 1% of the licensed guides in Israel. We were blessed to have Daniel as our guide, who as a Palestinian Christian is a native of Jerusalem, spent summers growing up in Galilee, and is tri-lingual in Hebrew, Arabic and English. Daniel provided broad as well as extensive in-depth knowledge, from a Christian perspective, on the geography, history, religions, archeology and politics of each region (which was VERY different from the non-Christian guides we overheard and that my wife had on a previous visit). He was a warm, generous, humorous and articulate host for our incredible journey through Israel and the Palestinian territories, following Jesus' steps, in the context of the ancient Jewish and Roman world which Daniel brought to life. I recommend Daniel and Holy Land VIP Tours in the very highest terms. Easily the best guide I've had in my lifetime of travel in over 60 countries. Fantastic!

John Z


3/06/2020
TRENDING ATTRACTIONS
INFORMATION ABOUT ATTRACTIONS AND PLACES TO VISIT IN THE HOLY LAND
LATEST TIPS
SOME TIPS FOR YOUR HOLY LAND TOUR
PLACES TO VISIT IN THE HOLY LAND
Holy Land Tours Vip
The Western Wall, also known as the Wailing Wall Jerusalem, is located at the Temple Mount and holds extreme historical significance. Every tour of Jerusalem has this place on its itinerary, all three major religions hold it close to their heart, and ongoing battles seethe over this hallowed ground.
Holy Land Tours Vip
With its incredible history, visceral faith, and stunning beauty, the Holy Land is a country like no other and a destination of a lifetime. Here are some of the most beautiful places you can find there.
Holy Land Tours Vip
The church of Pater Noster which is situated in mount olives, Jerusalem, has spiritual significance for Christians. After all, here Christ taught his disciples. Find out why you must visit the church and learn about its history.